Our team will always be there for You…it's in our name!
3 the pros, the professional athletic leagues
Pro – from Latin where it has the meaning for, forward, or forward movement. This includes:
Professionalism

Profitability

Proactivity

Productivity

Process
You – Our clients, team members and ProYou Professional Partners. The term "Our People" is very important to us so why not cement You in the centre of our business culture.
ProYou was formed by a team of like-minded individuals on the realisation that as a group we could do things better.
General peace of mind and reassurance that affairs are in order

Tax minimisation and specialised tax structuring

Growing Revenue

Productivity gains

Maximising Profit

Increasing Free Cashflows

Bank balance accounting

Asset Protection and Business Structuring
Growing financial wealth

Lifestyle Improvement

Succession Planning

Early financial retirement strategies

Business purchases and sales

Complex demergers

Community involvement and legacy creation

Cost Saving strategies
At ProYou it is important to us to know what You value. Our systems and policies are structured to ensure value for money. Whether your value comes from the peace of mind that all business matters are under control, your goals are being accomplished or a bespoke specialised piece of advice you can be assured it will be delivered in a timely, structured, and understandable manner. Our fees will be discussed and agreed up front so there are no surprises. Our team will work with you to ensure our services add value to your business far exceeding the cost.
Our team will always be there for You…it is in our name!  We have invested heavily in our systems and processes to ensure your accessibility to our team is maximised. We are Proactive in our approach to your needs as we understand being on the front foot when it comes to advising our clients always produces the best results.
To have trust in others and to be trusted is a prerequisite at ProYou.
We have a refreshing attitude, we are down to earth, we are unassuming, we are good family people, we are inclusive, we are innovators, we are competitive, we have long standing clients, we are committed, we celebrate success together and we are simply…very helpful.
ProYou Business Advisory
.
Managing Director & Co-founder
David is the Managing Director and Co-founder of ProYou Business Advisory and the ProYou Network. He is a Chartered Accountant and holds a degree in Business Management and has a Master of Professional Accounting.
David is a previous Managing Director of a mid- tier accounting firm and in that capacity represented this firm on the international stage. Through David's leadership he was able to implement initiatives that allowed the business to move to be a modern, full- service business advisory firm.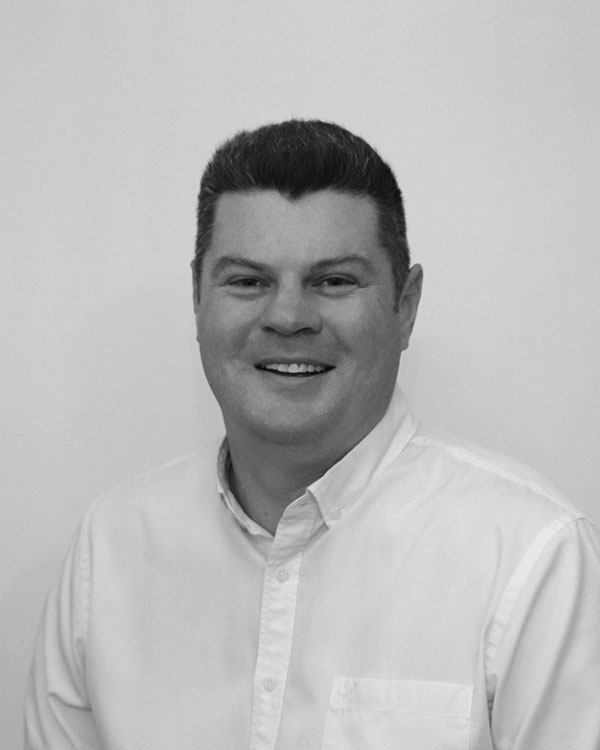 David's ability to pull together a team, articulate priorities and basically "get things done well" saw exponential growth in revenue, cash flow and stakeholder engagement. Whilst being the Managing Director, David also maintained and serviced a large and diverse group of clients that encompassed many industries.
David's unrelenting nature and passion towards achieving prosperity for his clients saw some amazing results which has enabled him to garner long standing relationships with his entire client base.
He has extensive experience in business advisory and has been highly involved in complex negotiations and complex transactions.
David was previously an Auditor with the Australian Taxation Office and therefore has a working knowledge of government departments systems, procedures and thought processes. This knowledge has been invaluable in achieving outstanding results for his clients when dealing with the tax office.
David brings his extensive experience to ProYou and was instrumental in setting the principles and guidelines that all ProYou directors, team members and ProYou Partners live by.
Outside of his ProYou world David lives with his lovely wife Cath and two beautiful young children Lucy & Drew. David enjoys all sports but is fanatical about his Parramatta Eels and New Orleans Saints.
David looks forward to partnering with you and your business.
Business Services Director & Co-founder
Ross is a Business Services Director and Co-founder of ProYou Business Advisory and the ProYou Network. Over his 40 years in Public Practice Ross has acquired many accolades including being a Fellow of the Institute of Chartered Accountants, a registered company auditor, registered tax agent and is a Justice of the Peace. He holds a bachelor's degree in business majoring in Accounting.
Ross was instrumental in growing a small suburban accounting practice into a top 20 mid-tier accounting business after being introduced as a partner to that firm in 1996.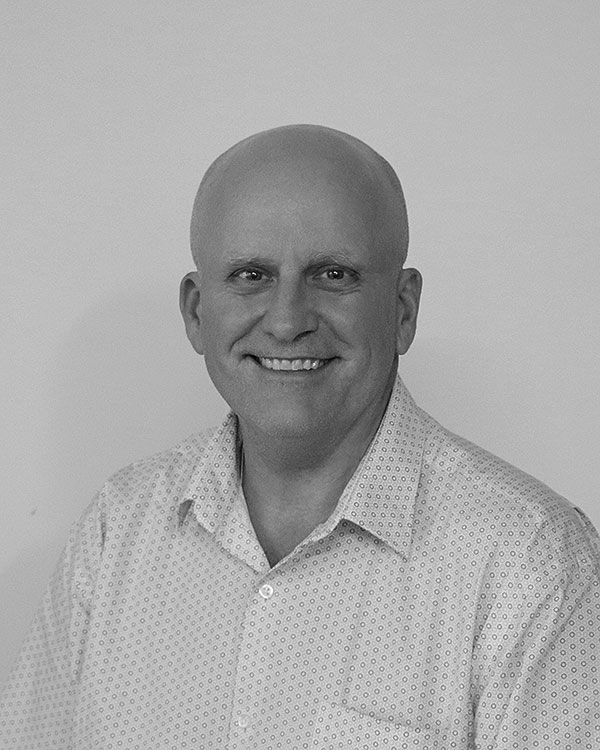 Ross is the backbone of ProYou. His dedication to his clients and his team provides the high-water level in client service and team member growth. If Ross is not at the forefront of providing expert taxation and business advice to his clients, he is mentoring and guiding the younger generation of ProYou business advisors in all strategic business matters.
Ross specialises in the Farming & Agriculture, Aged care, Medical specialist, and Business consultancy industries. Whether your business is a start- up, a small business or a large entity across any industry Ross has developed systems and controls to ensure his client's businesses are both compliant and ready for the future. As a registered company auditor, he also has the ability to identify and prevent frauds, ensure legal compliance, minimise risk and validate accounting systems and controls.
Ross also has years of experience in strategic business planning & works closely with mortgage brokers & financial planners to give his clients the full package of services.
Outside of his working life Ross is very much a family man being married to his beautiful wife Cheryl for over 34 years & being the father of three beautiful daughters Alana, Caitlin & Emma. He is interested in all sports with particular interest in following the mighty Sydney Roosters in rugby league, all forms of cricket & loves playing & watching golf.
Ross looks forward to partnering with you and your business.
Business Services Director & Co-founder
Matt is the Business Services Director and Co- founder of ProYou Business Advisory. He has been a Chartered accountant for over 20 years, holds a Bachelor of Business and is a registered tax agent.
He started his career in public practice in 1986 with Nexia Court and Co in Sydney and progressed to partnership of one of the top 20 accounting firms in Australia. He is a specialist in small business taxation, business development and business structuring.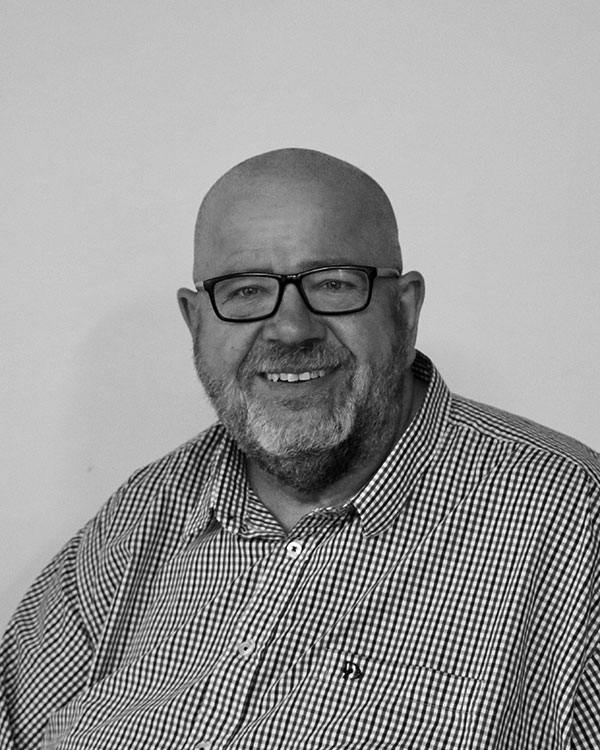 Besides his academic and business credentials Matt's greatest ability is to connect with people on a personal level. This has allowed him to provide specialised, bespoke advice for his clients that has not only provided them peace of mind but has contributed to their success for over 30 years.
Loyalty is uppermost in Matts character. His focus on exceptional service in all taxation and business advisory matters to small family groups has grown to such an extent that he now advises to third generation family members.
"Exceptional service leads to enduring relationships. Once you really know someone you can ensure they are receiving the very best advice possible"
Matt has developed systems and processes that are effective across most industries however he has long standing clients in the following industries:
Building, Construction, Earthmoving and associated trades

Retail – postal services, health food retailers, cafes, newsagencies

Light Manufacturing – seal and pump manufacturers, graphic artists

Self-Managed Superannuation Funds

High Net Worth Individuals – taxation planning and referrals for investment advice and management
Matts world is not all work, he has been happily married to Penny for over 25 years and has three lovely daughters Georgia, Julia, and Charlotte. He is a sports nut and will happily watch any sport whether live, at the venue or on TV. He supports the Cronulla Sharks and the GWS Giants during the winter. He grew up playing AFL, cricket, golf and in the local surf club at Cronulla in the summer. He still enjoys all these sports however he has developed a deep understanding of ins and outs of netball through spending most weekends watching his talented daughters excel in the sport.
Matt looks forward to partnering with you and your business.
General Manager & Co-founder
Alan is the General Manager and Co-founder of ProYou Business Advisory. He has qualifications in Business (Accounting), Information Technology, Project Management and is an accredited PRINCE2 Practitioner.
Alan has worked in commercial industry, retail fashion (Gucci & Guess?) and for several accounting firms, including General Manager for a mid-tier accounting firm.
As part of Alan's capacity in Information Technology he has driven key technological process enhancements that have significantly improved business efficiency and uplifted customer satisfaction.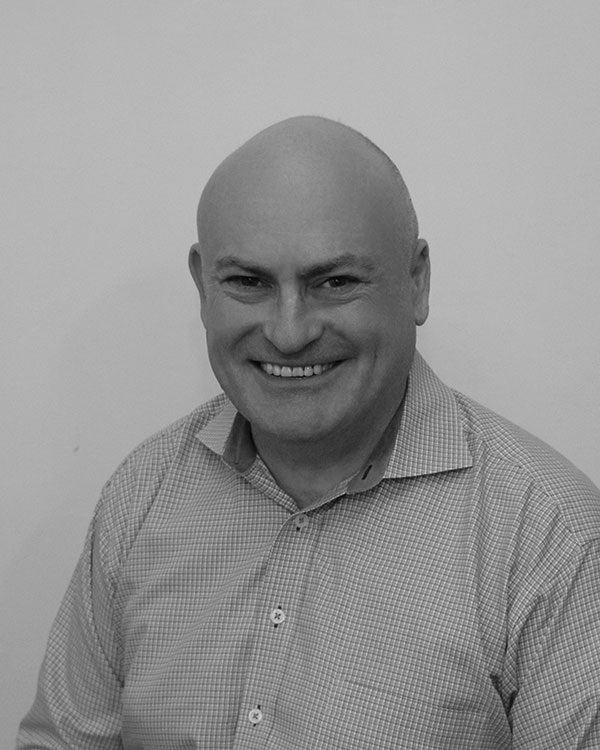 One example of this is implementing Xero cloud-based accounting software across a mid-tier accounting firm and to over 500 clients. This achieved Xero Platinum status within Top 2% nationally.
Alan identifies & resolves problems in a timely manner, mitigates risk and assures governance compliance to business. This includes formulation and execution of company goals and business plans.
Some of Alan's most rewarding contributions to a variety of entities has been to turn around non-performing business units, identify & implement cost-saving measures and introduce innovative solutions to improve people and process efficiencies.
When not at work Alan enjoys growing Australian natives at his family home that he shares with his ever so patient wife Vicky and pet cat Trevor. Alan is fascinated by military history and has spent countless hours researching, watching documentaries, and visiting museums. Alan served several years in the Australian Army Reserve. He grew up playing cricket and rugby. He is an SCG member, an avid supporter of the Cronulla Sharks and Sydney Swans if he had to pick an AFL team.
Alan looks forward to partnering with you and your business.
Network Partner
Troy is the Commercial Strategy Director of ProYou Accountants and Co-founder of the ProYou Network. Troy is a Chartered Accountant and holds a degree in Business with a major in Accounting.
Troy has worked in a variety of Chartered Accounting firms, owned his own businesses, and consulted to a variety of other private clients. He worked extensively along side the business coach whilst working in a mid-tier accounting firm where he learned to take a holistic approach to business advisory services. This encompassed strategies for Revenue growth, Profit maximisation, Asset Protection, Wealth Management, Succession, Financial retirement, and transition.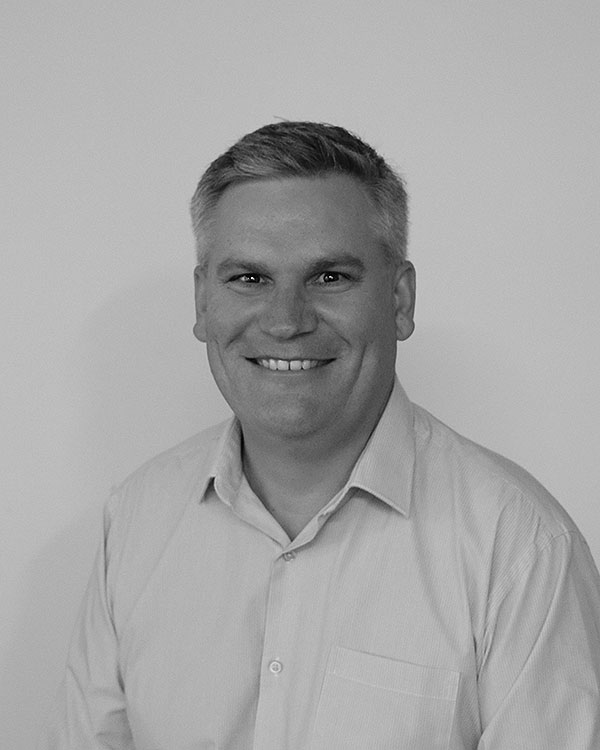 Troy specialises in a company's overall strategic plan and implementing systems and procedures to make the company's vision a reality. He has had great success working as an outsourced CFO and project manager. He was instrumental in implementing and monitoring strategic plans which saw two Australian companies in the digital entertainment industry grow into international companies working with partners such as Sony, Microsoft, Disney, and Netflix.
Troy has consulted to the warehousing and logistics industry, working with companies such as the Commonwealth Bank and owned a data warehousing and analytics business in the pharmaceutical industry.
Troy spends most of his time with his beautiful wife Sal and his tremendously talented (from his Mum's side) performing artist son Jack. Whilst his Rugby League days are long over, he still enjoys watching the mighty St George Dragons not win a premiership. He maintains a relatively respectful Golf handicap in single figures but plays mainly for the comradeship with his mates. He also plays team soccer as a Goalkeeper but does not boast anywhere near the same level of success as his golf.
Troy looks forward to partnering with you and your business.
Trusted Advisor
Pancho embodies the ProYou principle of loyalty to ProYou team members and ProYou clients having spent his entire career of over 15 years in a mid-tier Chartered Accounting firm. He has progressed from the grass roots of the accounting industry to where he is now, using his experience in a leadership role mentoring the future stars of ProYou and a trusted advisor to his loyal and appreciative client base.
He is a qualified Chartered Accountant and holds a bachelor's degree in business majoring in Accounting.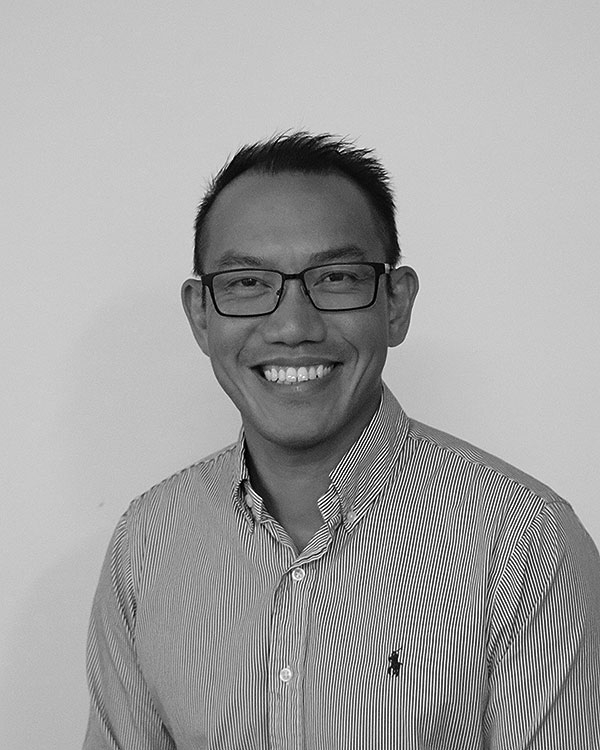 Pancho has been the beneficiary of ProYou's "pay it forward" attitude having worked almost exclusively under the mentorship of ProYou's senior advisor (who himself is a 40-year veteran of the same mid-tier accounting firm). He now enjoys passing on this knowledge to the next generation of business advisors at ProYou. Pancho understands that to have long term relationships with both clients and team members you need to take a keen interest in people and their individual needs and goals.
Pancho specialises in pinpointing opportunities for growth, increasing profits and wealth which are the basis for his holistic approach to business advisory. He is highly experienced in all general taxation matters and business advice working primarily with private clients and high net wealth groups in the SME market, achieving some remarkable results for his clients.
When not spending time in the office, you can find him enjoying long walks with his wife Francine, and his pet corgi Harry or in the gym training Brazilian Jiu Jitsu and Boxing. He is an avid sports fan and loves supporting Liverpool F.C, Parramatta Eels, and the Chicago Bulls (Jordan era).
Pancho looks forward to partnering with you and your business.
Manager
Jonathan is a Manager at ProYou Business Advisory. He has a bachelor's degree in Business and Commerce, is a member of Chartered Accountants Australia and New Zealand, is a Xero certified advisor in both Accounting and Payroll and has been entrusted as a Justice of the Peace in NSW.
Besides his academic achievements, Jonathan has amassed a vast array of technical and soft skills throughout his 10 years in Public Practice. He started his working life at Bell Partners in Sydney before moving to a large mid-tier accounting firm where he worked alongside ProYou's current managing director for over 7 years.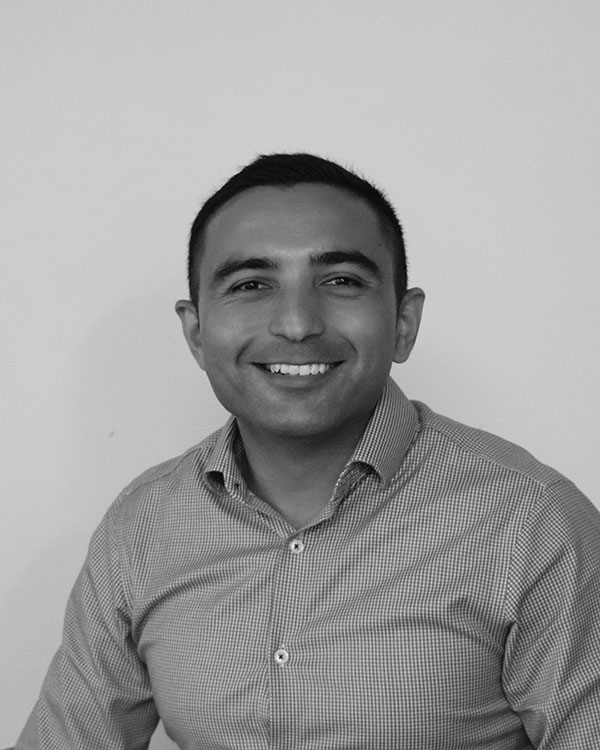 During this time Jonathan recognised the value of building a strong internal team that has the client's needs front and centre in all decision making.
Jonathan's reliable and unrelenting nature, coupled with his focussed approach to self-development and training saw him take a leadership role in general tax compliance and business advisory, cloud accounting, and payroll service areas of the business. His compassion towards his clients and his team has allowed him to develop strong relationships and work effectively in numerous deceased estate matters, where people of Jonathan's standing are most valued.
At ProYou we have a principle of "getting things done well" and Jonathan epitomises this principle. His general thirst for knowledge and corresponding ability to research solutions and utilise his networks allows him to provide bespoke pieces of advice for his clients. Jonathan's greatest ability, however, is to simply make people happy.
Jonathan strongly believes in a healthy work-life balance. He likes to keep active by playing football and exercising. He is a season ticket holder of his beloved Sydney FC and finds enjoyment in music, especially a spot of Karaoke. Jonathan shares these interests with his wife Mel who is undoubtedly the better Karaoke singer.
Jonathan looks forward to partnering with you and your business.
Trusted Advisor
Vince is a Manager at ProYou Business Advisory. He is a Chartered Accountant with over 10 years' experience and holds a degree in Business with a major in Accounting and sub-major in Information Technology.
Vince has spent his career working for mid-tier accounting firms. He prides himself on his ability to apply his expertise, insights, and practical experience across many industries. He has a proven track record of building strong relationships with his clients who highly value his professional advice and knowledge.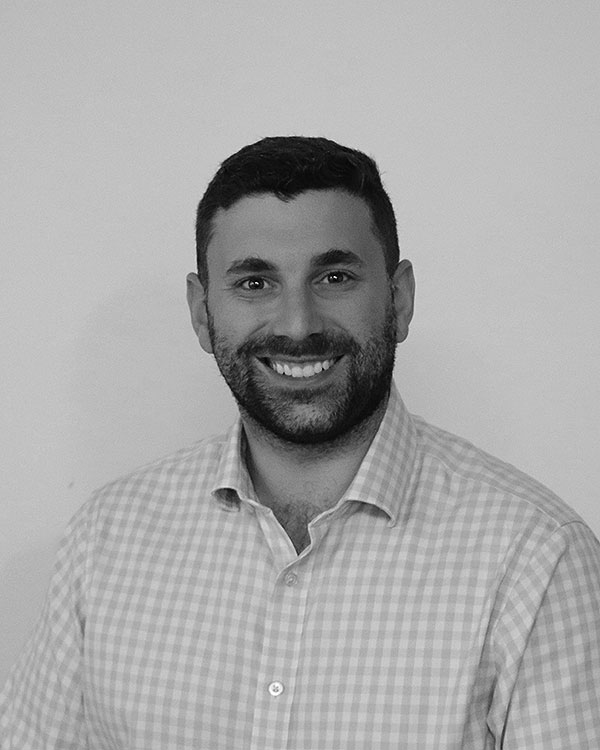 Vince's skills cover many areas including general taxation and business compliance work for companies, trusts, partnerships, sole traders, and Self-Managed Superannuation Funds. He also provides help with strategic business planning, tax planning, and general business advice.
Priding himself in looking beyond the numbers, Vince uses his virtual CFO experience to take businesses to the next level. This includes cash flow management, budget setting, forecast modelling and outsourced bookkeeping management.
Vince specialises in superannuation and has significant experience in all areas of SMSFs, including administration and compliance, asset acquisition, tax-saving strategies, structural assistance, and estate planning.
Vince understands and is adaptable to the ever-changing business landscape. He is highly skilled at leveraging and integrating technological advancements and software into your business to drive efficiencies (CRM, Stock management to name but a few).
Outside of the office Vince loves spending time with his wife Belinda and his cheeky 2-year-old son Leon. Vince loves his football and is a massive AC Milan & Western Sydney Wanderers supporter.
Vince looks forward to partnering with you and your business.
Trusted Advisor
Matthew is one of the future stars of ProYou. He epitomises the ProYou principle that accountants should be more than just "numbers" people. He was instrumental in drafting the ProYou open book policy, which allows him to grow his business advisory skills and have direct input into the decision-making process at ProYou.
Matthew maintained steady employment in the hospitality and service industry whilst gaining a bachelor's degree in Business with a double major in Management and Economics at the University of Technology Sydney. He is currently studying for his Chartered Accounting post graduate diploma.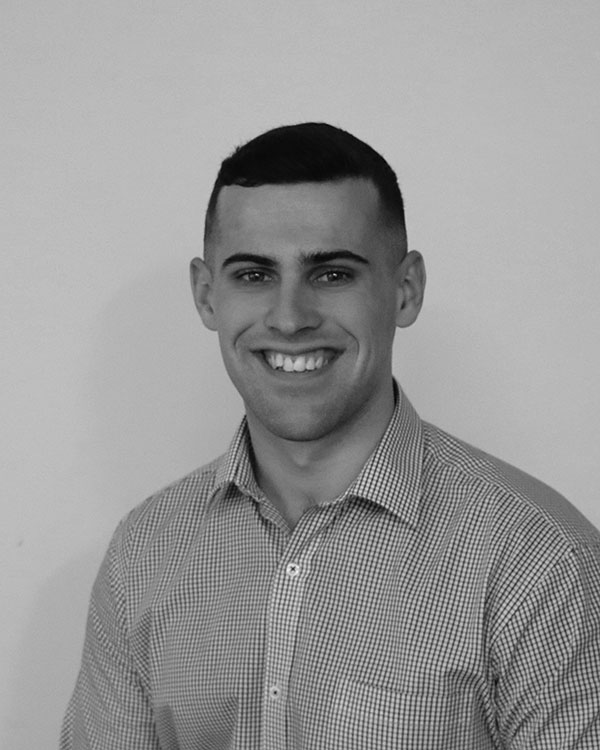 In the last three years, under the mentorship of ProYou's senior advisor in a mid-tier accounting firm, Matthew has developed solid skills in taxation advice including cost saving strategies, managing payroll and inventory systems, and general business advisory.
Beyond these skills, Matthew has developed a fervour for his client's personal goals and how their business' can help achieve those goals. With this passion, Matthew has taken a keen interest in developing a holistic approach to client advice.
Matthew helps his clients adapt to the continuous digital and technological disruption present in many industries today. Matthew has undertaken tailored training programs and had hands on experience with the latest software technology in the advisory industry. He is now accredited in cloud software and has used this knowledge to transform many client's software packages to work for them, rather than the other way round. Matthew appreciates the peace of mind gained by a client, when they know their financial systems are under control, and are better able to focus on other, more important, aspects of their business and life in general.
Besides his exemplary professional conduct and work ethic Matthew has continually been involved in the local community, most notably through his participation in the local Oztag team week in week out, and yearly ANZAC Day memorial services. In 2015, Matthew was awarded Bankstown Council's Young Citizen of the Year for his efforts.
When not at work Matthew is either keeping active in the gym or at the beach. Matthew has a strong admiration for European Football, and often rises early to watch his Liverpool F.C. get all three points. He is also an avid supporter of the Canterbury Bulldogs, and Western Sydney Wanderers.
Matthew looks forward to partnering with you and your business.